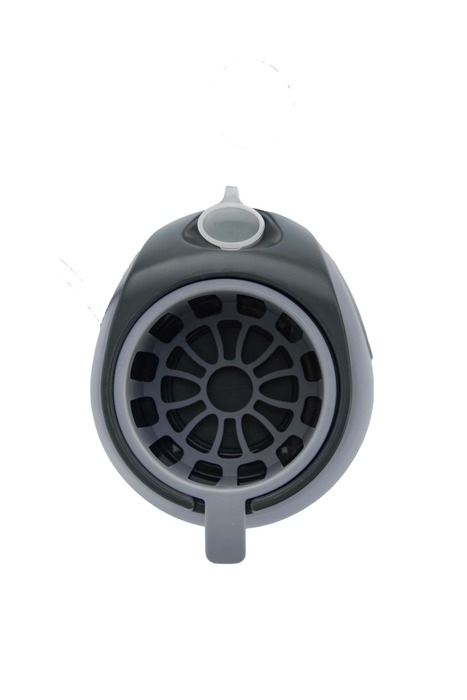 Bottle Warmer Superfast Digital Car and Home (Shady Grey)
Onderweg of thuis, deze flessenwarmer is overal handig! Het is de gezondste manier om de flessen van je kind in een handomdraai op te warmen. Met de meegeleverde dispenser kun je eenvoudig water toevoegen aan de flessenwarmer. Plaats vervolgens je fles in het bijbehorende mandje en sluit het eventueel af met de aanpasring. Op deze manier blijven de hete dampen rond de fles en wordt de opwarmtijd versneld. Kies vervolgens de gewenste tijd; deze kan variëren van 1 tot 12 minuten. Als de tijd is verstreken of het water op is, hoort u een alarm. Vergeet niet de fles goed te schudden zodat de warmte zich kan verspreiden.
LET OP: Een te grote hoeveelheid water in de tank en/of fles kan het verwarmingsproces vertragen.
Op voorraad
Beschrijving
De grootste en snelste flessenwarmer op de markt
Inclusief adapter voor opladen in de auto
± 1 min 30 om een fles van 240 ml op te warmen
± 2 min om een pot babyvoeding op te warmen
Binnendiameter van 8,5 cm
Verwarmingstijd instelbaar met een interval van 10 seconden
Geeft de resterende verwarmingstijd aan
Adapterring voor kleine flessen
Stopt automatisch, visueel en geluidsalarm
Maatbeker voor water
220V – 500 Watt
Extra informatie
| | |
| --- | --- |
| Gewicht | 0,8 kg |
| Afmetingen | 16 × 14 × 15,5 cm |